Around the NFL
Christian McCaffrey's return might be around the corner.
McCaffrey isn't expected to play in Carolina's Week 7 game against the New Orleans Saints, NFL Network's Tom Pelissero reported, but he has a chance to play in the Panthers' Week 8 game against the Falcons on Thursday Night Football, per NFL Network's Mike Garafolo.
McCaffrey has been on injured reserve since injuring his ankle in a Week 2 loss to Tampa Bay. Mike Davis has found success in his absence, rushing 63 times for 271 yards and two touchdowns from Week 3 onward.
Thanks in part to creative play-calling from offensive coordinator Joe Brady, Carolina has won three of its five games played without McCaffrey, but managed to score just 16 points in Sunday's loss to Chicago. Fantasy owners will rejoice upon the return of the do-everything McCaffrey, who rushed for 156 yards and four scores in two games before landing on IR.
Related Content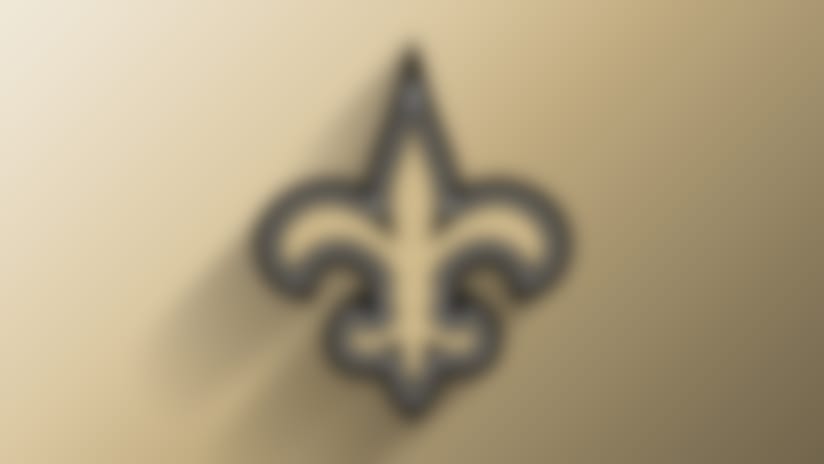 news
Saints reach agreement with New Orleans mayor to host fans, beginning Sunday vs. Panthers
New Orleans Mayor LaToya Cantrell and the New Orleans Saints have agreed to a "phased and deliberate pilot approach" to allow fans to attend Saints games at the Mercedes-Benz Superdome, the Saints announced Tuesday.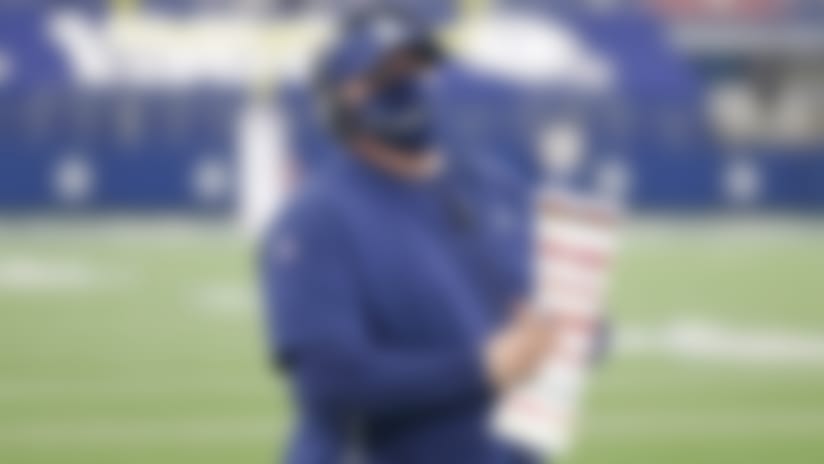 news
Cowboys players express discontent with coaches after 2-4 start
After a 2-4 start, Cowboys players are expressing discontent with coaching staff. One player said they're just not good at their jobs, Jane Slater reported.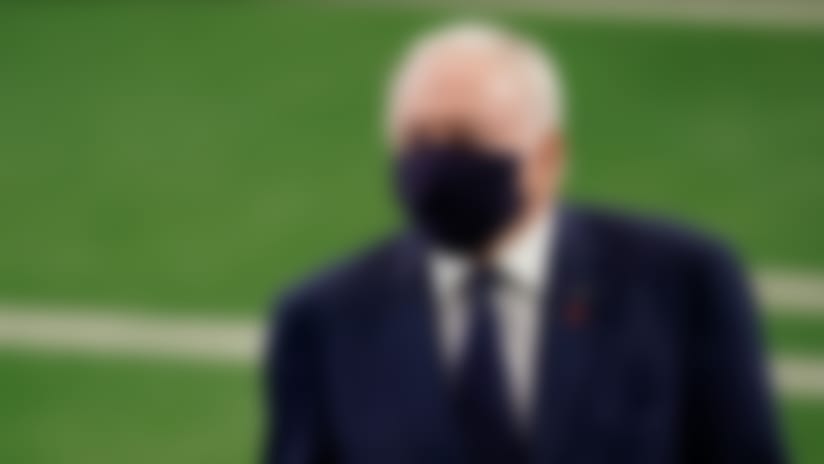 news
Jerry Jones points to personnel limitations, not staff after Cowboys' blowout loss 
Jerry Jones is trying to keep pressure off his still-new coaching staff and turning to the rigidity of roster construction for an explanation for why the Cowboys are 2-4.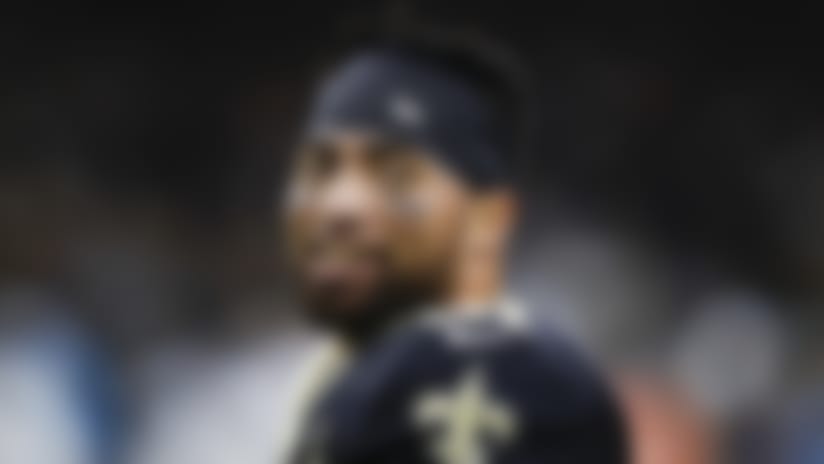 news
Tuesday's NFL injury and roster news for Week 7
The Chicago Bears have signed linebacker Manti Te'o to their practice squad. Here's other news, injuries and transactions we're tracking on Tuesday.
news
Miami Dolphins to name Tua Tagovailoa their starting quarterback
The Miami Dolphins are naming Tua Tagovailoa their starting quarterback over veteran Ryan Fitzpatrick, NFL Network's Tom Pelissero reported Tuesday.
news
Cardinals' former second-rounders Budda Baker, Christian Kirk shine in win over Cowboys
Thanks to the play of two former second-round picks, the Cardinals are soaring above the winds of victory. S Budda Baker was all over the field against Dallas and WR Christian Kirk caught two passes for 86 yards and two touchdowns.
news
Former first-round pick John Ross requests trade from Cincinnati Bengals, wants fresh start
Former first-round pick John Ross is frustrated with his playing time and has requested a trade from the Bengals, Mike Garafolo reported. 
news
Josh Allen 'not good enough' as Bills offense struggles in second straight loss
The last two weeks have been a jarring reminder of the fleeting nature of success in the NFL for Josh Allen and the Buffalo Bills.
news
Kyler Murray shakes off slow start, leads Cardinals to lopsided win vs. Cowboys in first game back home
Returning home with the backdrop of "Monday Night Football" hanging overhead naturally raises the stakes. But, after a shaky start, Kyler Murray, a native of Bedford, Texas, settled in and turned in in 262 total yards and three total TDs in a 38-10 Arizona victory.
news
Cowboys RB Ezekiel Elliott after two-fumble night: 'This one is on me'
A scoreless game gave way to a Cardinals offensive blitz thanks to a pair of Ezekiel Elliott fumbles. It was the first game in Elliott's career in which he's lost multiple fumbles. 
news
Chiefs RB Clyde Edwards-Helaire turns in monster day vs. Bills ahead of Le'Veon Bell's arrival
A recent marquee addition to the Chiefs offense shifted the attention for a moment, but, on Monday night, all eyes were on rookie Clyde Edwards-Helaire.
Please enable JavaScript to view the comments powered by Disqus.
Big left arrow icon Big right arrow icon Close icon Copy Url Three dots icon Down arrow icon Email icon Email icon Exit Fullscreen icon External link icon Facebook logo Football icon Facebook logo Instagram logo Snapchat logo YouTube logo TikTok logo Spotify logo LinkedIn logo Grid icon Key icon Left arrow icon Link icon Location icon Mail icon Menu icon Open icon Phone icon Play icon Radio icon Rewind icon Right arrow icon Search icon Select icon Selected icon TV icon Twitter logo Twitter logo Up arrow icon User icon Audio icon Tickets iconAdd to calendar iconNFC icon AFC icon NFL icon Carousel IconList ViewWebsite InstagramTwitterFacebookSnapchatShop IconProfile Overlay AvatarAddAirplayArrow LeftArrow RightArrow UpArrow DownAudioBack 5sBack 10sBack 30sCalendarChartCheckDownLeftRightUpChromecast OffChromecast OnCloseClosed CaptionsBench OffBench OnBroad OffBroad OnVertical OffVertical OnCommentDockDoneDownloadDraftFantasyFilterForward 5sForward 10sForward 30sFull Screen OffFull Screen OnGamepassGamesInsightsKeyLeaveLiveCombineDraftFantasyMenu GamesMenu NetworkMenu NewsMenu PlayoffsMenu Pro BowlMenu ShopMenu StandingsMenu StatsMenu Super BowlMenu TeamsMenu TicketsMenuMore HorizontalMore VerticalMy LocationNetworkNewsPauseplayMultiple PlayersSingle PlayerPlaylistPlayoffsPro BowlPurgeRefreshRemoveReplaySearchSettingsShare AndroidShare Copy URLShare EmailShare FacebookShare InstagramShare iOSShare SnapchatShare TwitterSkip NextSkip PreviousStandingsStarStatsSwapTeamsTicketsVideoVisibility OffVisibility OnVolume HiVolume LowVolume MediumVolume MuteWarningWebsite Caret downCaret upAt